Thursday, April 4, 2019 - 18:30
Where:- Cockpit Art Studios, 

Cockpit Yard, London WC1N 2NP
When:- on 4th April 2019.from 18.30 to 20.00
Gain a fascinating insight into their studio practice and discuss what inspires them, their techniques and why sustainable and ethical materials are so important to them.
You will also discover how grants from The Arts Society and Greater London Area have supported their flourishing careers.
This relaxed evening includes a complimentary drink, tour and Q & A session. There will also be an opportunity to see their latest creations and purchase a range of products.
Please note spaces arefree but  limited – book soon to avoid disappointment.  https://studio-tour-with-meron-wolde-laura-woodhouse.eventbrite.co.uk/
Over the last few decades The Arts Society, have awarded millions of pounds to the arts and heritage – an unparalleled legacy that has transformed neighbourhoods, communities, visitor attractions and people's lives across the length and breadth of the nation and abroad.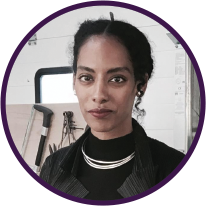 Meron Wolde
Meron is an ethical jewellery designer. Recipient of the Arts Society Award 2018. Sustainability is reflected in her work and process, following an environmentally friendly studio practice and her focus on using recycled silver and gold.
Meron's work is influenced by her experience working with ethnographic artefacts in London as a silversmith and jewellery designer, having handled ancient adornments and ornaments from cultures all over the world. Meron has gained a unique insight and found a boundless source of inspiration.
https://cockpitarts.com/designer-makers/meron-wolde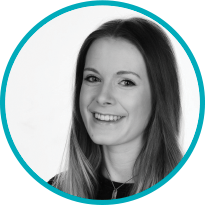 Laura Woodhouse
Laura is an award winning woven textile designer from Cambridgeshire. She is currently based in a studio at Cockpit Arts in Holborn, having been awarded the Arts Society Greater London Area Award 2018.
Interested in the value of hand craft, Laura challenges the transient nature of changing fashions in consumer culture by creating quality fabrics that can be passed from generation to generation.
Taking inspiration from the natural world and architectural features, Laura creates intricately patterned fabrics in natural fibres using complex weaving techniques.
https://cockpitarts.com/designer-makers/laura-woodhouse/
Image credits: For Meron Wolde: Paula Harrowing, Laura Woodhouse: Cris Barnett

rganiser The Arts Society
    Organiser of Studio Tour - With Meron Wolde & Laura Woodhouse   
Organiser Website Website
The Arts Society is a leading arts education charity. We have a global network of local Societies which connects people to the arts and to each other. 
Our events provide welcoming places – locally, nationally and globally – to hear expert lecturers share their specialist knowledge about the arts.
Studio Tour - With Meron Wolde & Laura Woodhouse at Cockpit Arts
Cockpit Yard, London, WC1N 2NP
Other Events You May Like
Save This Event
Site Navigation
Use Eventbrite
Plan Events
Find Events
Connect With Us